Good day brothers and sisters from all around the world. Welcome to another update on our monthly
JW Broadcasting
. This time, it is for the month of
June 2019
. But first, let's see what we might have missed these past weeks.
JW Broadcasting - June 2019 Updates
A video was published that shows how grateful our Japanese brothers and sisters in the Sign Language field after the book of Matthew was released on their language.
We also learned about the Ebola outbreak that is currently happening in the Democratic Republic of the Congo. As a result of this outbreak, some of our brothers had their regional conventions canceled. They watched a recorded convention program at the Kingdom Hall instead.
A new branch facility is also being made in Argentina. Construction started last August 2018. It is expected that the new branch facility will be ready in the second half of 2020.
Read more:
2019 International / Regional Convention Theme, Badge and Invitation
The current month, May 2019, also marks the start of the "Love Never Fails"! Regional Convention and International Convention series. Atlanta and Miami (Spanish) in the United States have already done hosting the first two International Conventions for this year. There are many happy stories from our brothers after attending these encouraging events. And it will not end there! Because starting this month, there are regional conventions being done weekly on different parts of the world. We hope that you'll have a successful event.
Read more:
2019 International Conventions of Jehovah's Witnesses (Dates and Locations)
Now for the June 2019 of JW Broadcasting, what is prepared for us? Are we going to receive a new song (music video)?
Well, I guess not. Why is that? Because probably the June 2019 broadcast will feature the latest Gilead Graduation. If I am correct, then its title will be
"JW Broadcasting—June 2019: 146th Gilead Graduation"
.
So yes, we will not get an original song this time... But who knows? Maybe the Gilead graduates have prepared a piece of nice music for us? We'll see. By the way, below is an image preview.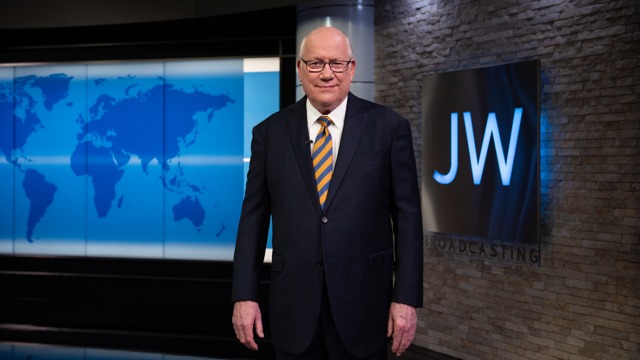 JW Broadcasting - June 2019 Host
(If you can't see the image above, please be patient because it will show up on its proper time. Bookmark this page and check back later.)
Sources: JW.org / JW Broadcasting / Watchtower Bible & Tract Society of Pennsylvania